The First School Tour of Rubel Castle
June 5, 2006, Photo by Bernardo Alps, San Gabriel Valley Tribune Staff Photographer.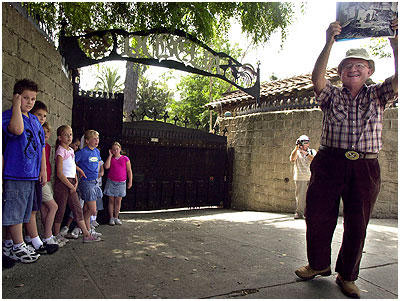 Rubel Castle friend and docent Richard Macy makes a return by popular demand. The property has been closed to any public viewing since Michael Rubel gave it to the Glendora Historical Society. Now, with rennovations completed, the G.H.S. will begin accepting appointments for tours on a limited basis throughout the year.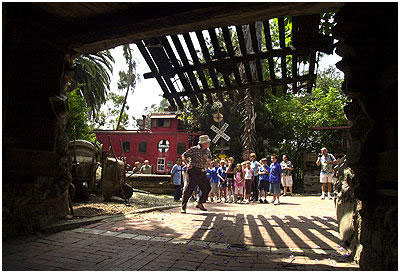 Dick Macy gets the students to enter the tunnel through the drawbridge.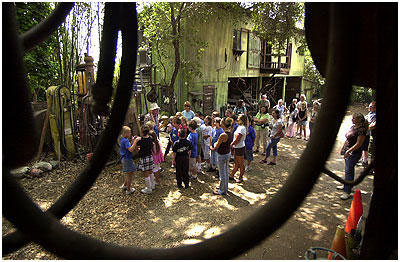 The old citrus era gas pumps next to the Box Factory, where orange crates were once manufactured.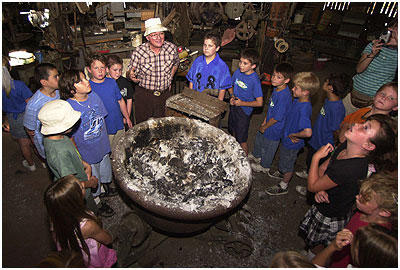 The forge inside the machine shop. Dick Macy explains how things were done.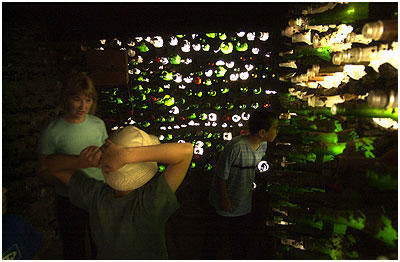 Inside the famous bottle house. Cullen Elementary students marvel at the sublight shining through the bottle walls.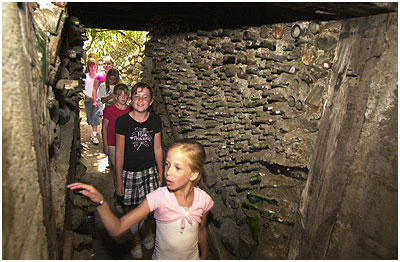 More bottles line the shoring walls of a tunnel leading from the castle to the old citrus buildings known as the Tin Palace.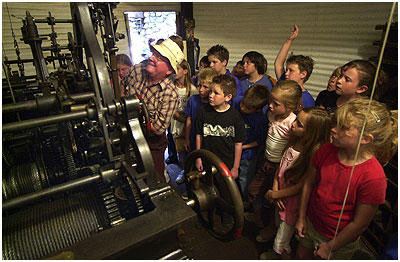 The 1986 Seth-Thomas clockworks that drives the high stone clock tower at Rubel Castle. One of the students in the rear raises his hand to show his digital watch.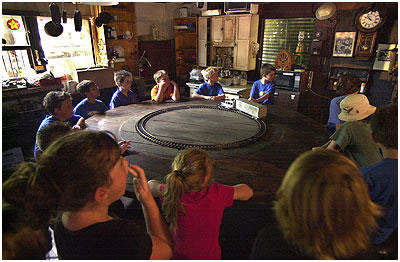 Students sit around the giant round table, once the scene of huge meals served during the construction of Rubel Castle.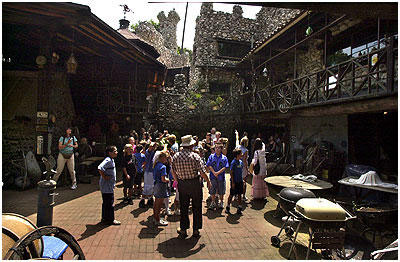 Dick Macy with the Cullen students in the courtyard of Rubel Castle.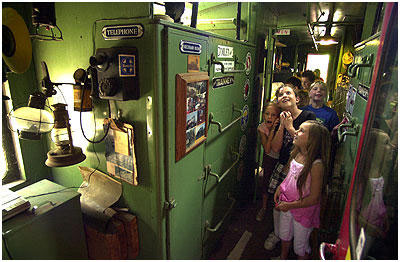 Cullen Elementary Students inside the caboose parked outside Rubel Castle.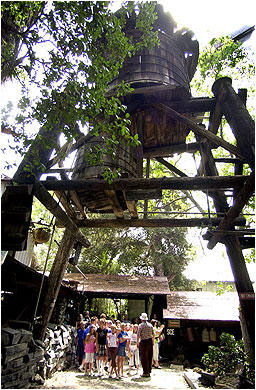 Cullen Elementary Students under the water tower of Rubel Pharm. Dick Macy explains how the windmill once pumped water and washed clothes
Return to the Tribune Article by Marianne Love.